Dolphin Sanctuary Guided Eco Kayak Tour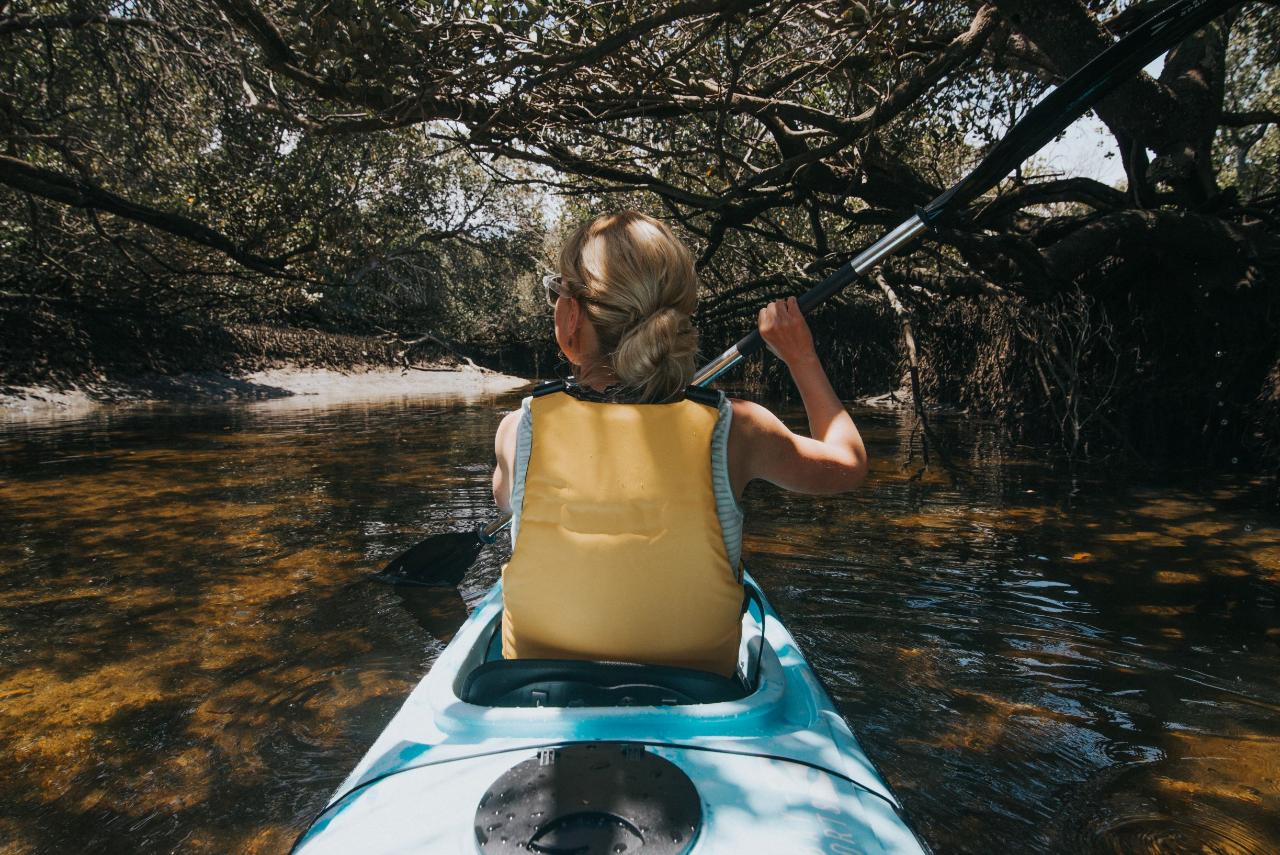 Duration: 3 Hours (approx.)
Location: Port Adelaide, SA
Product code: EKT
It's not every day that you get the opportunity to paddle your way through a 10,000 year old mangrove forest amidst hundreds of migrating and native dolphin species. It's a special experience that simply can't be replicated, which is why Dolphin Sanctuary Kayak Tours is a must-do! Participants don't need any prior kayaking experience, and we travel at a comfortable pace to accommodate intermediate fitness levels. Demonstrations and all equipment will be provided on arrival; we only ask that you declare any medical conditions or injuries and come equipped with medication. During the tour, we stumble across a number of wildlife and shipwreck sighting opportunities, so be sure to bring your camera! Participants are also welcome to bring snacks as they see fit.
Once we get out, we'll paddle through creeks whilst listening to local Aboriginal stories. We view the abundant bird life, marine mammals and other creatures that make up the intricate eco system. Another addition to this experience is the Sanctuary, which is part of South Australia's largest port. It has a rich Aboriginal and European cultural background with a number of noteworthy landmarks to explore. The Sanctuary boasts a 10,000 year-old mangrove forest, which makes the ultimate feeding grounds for dolphins due to the abundance of seagrass, saltmarsh, and the tidal flats and creeks. For those interested in bird watching, the Adelaide International Bird Sanctuary shares a big part of the northern coastal habitat. There are several other locations which make perfect spectating grounds to watch local residents like fur seals, sting rays, and even the endangered Australian sea lion.

Children must be 9 years of age to participate in the kayak tours, however, children 9-12 must be in a double kayak with a child.
Participants must have reasonable fitness levels.